Health & Beauty > Personal Care > Massage & Relaxation > Massage Oil

STRETCH MARK Massage and Body Oil
Price $29.95
A natural massage and body oil that quickly renews healthy skin cells to help reduce stretch marks and scarring. Rose, Lavender, Neroli, and Helichrysum Imortelle. 4 oz.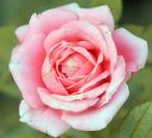 Stimulates, regenerates and reproduces healthy skin cells quickly. This therapeutic body oil contains oils beneficial for helping to reduce wrinkles, stretch marks, sun damage and scarring.
Apply to affected areas two to four times daily. Especially effective after showers or bath when the skin is moist. Nice to use preventatively after scarring has reduced.

Ingredients: Pure Expeller Pressed Apricot, Avocado, and Grapeseed Oils, Certified Organic Jojoba, Organic and Wild Crafted Therapeutic Grade Essential Oils of Rose, Lavender, Neroli Orange Blossom, Chamomile, Helichrysum Imortelle, Carrot Seed, Rose Geranium, and Benzoin with Flower Essences to smooth the mind and body.

Our Stretch Mark Body Oil is too strong to use during pregnancy.
If you are pregnant, please use our Pregnant Belly Oil here

Cellulite Massage & Body Oil here