Health & Beauty > Personal Care > Massage & Relaxation > Massage Oil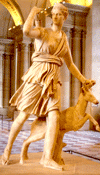 CELLULITE MASSAGE and Body Oil
Price $29.95
A stimulating and rejuvenating body oil to aid in cellular fat metabolism. Helps reduce inflammation, scarring and water retention. Rose, Juniper, Rosemary, Rose Geranium. 4 oz.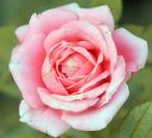 A natural massage and body oil to help stimulate circulation, aid in cellular fat metabolism, and reduce water retention, inflammation and scarring.
Scrub cellulite area daily in circular motion with loofa or hemp brush in the shower or bath. Then, apply our therapeutic fragrant and all natural botanical body oil. Most effective when combined with exercise and a diet of plenty of water, salads and fruits.

Ingredients: Pure Expeller Pressed Apricot, Avocado, and Grapeseed Oils, Certified Organic Jojoba, Organic and Wild Crafted Therapeutic Grade Essential Oils of of Rose, Juniper, Rose Geranium, Cedar, Patchouli, Lavender, Lemon, Rosemary, and Cypress with Flower Essences to help release the old traumas and wrinkles of life.

Research shows that a gluten-free diet may also help cellulite deposits to disappear.
More Massage, Bath & Body Oils here
Stretch Mark Massage & Body Oil here