Health & Beauty > Personal Care > Massage & Relaxation > Massage Oil

PREGNANT BELLY Massage & Stretch Mark Oil
Price $29.95
A high-quality Pregnancy Safe belly oil to increase your skin's elasticity and suppleness to help reduce and prevent stretch marks. Rose Lavender, Neroli. 4 oz.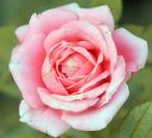 This beautiful body oil helps your skin expand gracefully and beautifully. A natural pregnant belly oil that helps prevent and heal stretch marks. Great for relieving tension and back stress during labor and delivery. A great Mom and Baby Shower Gift!
Apply 2 to 3 times daily. Especially effective when applied after shower or bath when your skin is moist. A beauty massage oil to soothe your whole being! Great for relieving tension and back stress during the later stages of pregnancy, and in the labor and birthing room.

Ingredients: Pure Expeller Pressed Apricot, Avocado, and Grapeseed Oils, Certified Organic Jojoba, Organic and Wild Crafted Therapeutic Grade Essential Oils of Rose, French Lavender, Neroli Orange Blossom, and Rose Geranium (which helps with water retention) with Flower Essences of Pink Faery Orchid and Mariposa Lily to help relaxation, confidence, oversensitivity, bonding and equipoise.
Pregnancy safe and safe for infants and children 3 months and older.
More Natural Massage, Bath & Body Oils here
Pregnancy Safe Insect Repellent
Pregnancy Safe Sensitive Divine Face Cream