Hello, We're AROMA FOR HEALTH
Natural AromaTherapy Products for the Whole Family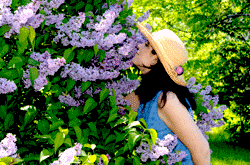 Thank you for visiting Aroma For Health
We invite you to try our natural aromatherapy and skin care products. All of our ingredients are natural and botanical, and either organic or sustainably wild crafted. Our products contain No Artificial and Synthetic Fragrances, Gluten, Petroleum, GMOs, Petrochemicals, Parabens, Sulfates or Phthalates. Eco-Friendly Green Products and Gifts are the safe and thoughtful way to shop for green kids, green pets and green-minded friends and family.
Aroma For Health offers a full line of aromatherapy natural skin care products that promote wellness and beauty, health and sensuality! Only high quality botanical ingredients are chosen for our products. We are dedicated to being ecologically responsible, and we support organic and sustainable farms and ethical wildcrafters around the world.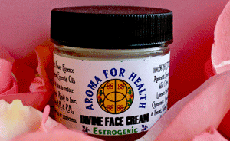 Aroma For Health products are a unique collaboration of Aromatherapy and Psychotherapy, created for beauty, mood and physical and emotional well-being. We use Essential Oils, the concentrated medicinal and fragrant compounds distilled from plants; and Flower Essences, vibrational medicines prepared in a very diluted form from flowers and plants that help us shift to higher vibrations emotionally and spiritually. Together, these plant oils and flower essences assist our bodies in maintaining good health, and in changing patterns and adjusting to life's transitions. Our commitment is to all members of the family, at all stages of development and life transition. Flower Essences are the plant spirit medicine used by our indigenous ancestors worldwide for thousands of years.

Aroma For Health's logo is the International Peace Symbol encircled with botanicals. Our products are formulated to be used preventatively, therapeutically, and during those adjustment times. Our products are natural alternatives for individuals with chemical sensitivities, and for everyone who wants to experience the full life force and healing power of Mother Nature!
Aroma For Health aromatherapy products can be combined with any therapeutic program. Aroma For Health products are effective, safe and cruelty free.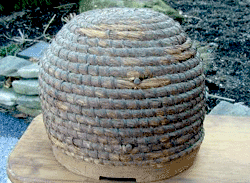 Aroma For Health is woman owned and operated by three generations of women. We are a cooperative beehive and internet marketplace dedicated to individual and familial well-being with Eco-Feminism and Community Service as our foundation. This image is a 19th Century Rye Straw Bee Skept, a Bee Hive Basket.
When you buy woman made products, you increase women's share of world trade. Studies show that when money returns to the women, everyone benefits.
Feel good about feeling good!

We believe that Beauty is a Spiritual Path, and that what we do for our Self we do for the World. We offer personalized service and personal consultations and formulations upon request. We are always growing new creations to add to our collection. Many AromaForHealth products come from our family's multi-generational needs, and our customers' requests for natural and safe products. Image to the left is a marble statue of Aphrodite, 350 BCE.
Many blessings from Mother Nature and AROMA FOR HEALTH
Natural Aromatherapy Products for Beauty & Strength!
"Self-Esteem is the basis of any real democracy." Gloria Steinem