Health & Beauty > Personal Care > Cosmetics > Skin Care > Lotion & Moisturizer > Face Lotion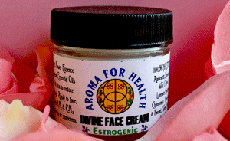 Organic Anti-Aging DIVINE FACE CREAM Estrogenic
Price $45.00
Organic Face Cream Formulated for women's Over 40 Skin. Naturally Estrogenic with Organic Clary Sage Essential Oil. 2 oz.

100% Natural Skin Care Moisturizer formulated for women's over 40 skin
to help reduce and prevent wrinkles and sun damage. Naturally Estrogenic with organic and wild crafted botanical Essential Oils of Clary Sage and Fennel.
We recommend using morning and night for best results. For a gentle and beneficial moisturizer, use a very small amount on your entire face, neck and cleavage area. No need to buy several different products. With our face creams, you have Divine Beauty in one jar!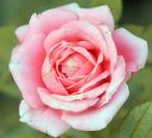 Ingredients:
Ingredients: Organic Hydrosols of Neroli, Rose and Lavender; Pure Expeller Pressed Apricot and Grapeseed Oils; Antioxidant and Vitamin D- and E-Rich Jojoba; 4.5% Organic and Wild Crafted Essential Oils of Rose for scent, beauty and cell rejuvenation; Lavender to help reduce wrinkles, scarring, and as a very gentle cell rejuvenator; Chamomile to reduce inflammation and facial puffiness; Naturally Estrogenic Clary Sage and Fennel for over 40 skin types; Petigrain to regenerate new cells; Rose Geranium to balance oil gland production; and Frankincense and Myrrh ancient beauty treatments; Vegetable Lecithin and Glycerine; Natural Beeswax; Release Flower Essences are added to the formula so the stress of your day doesn't show on your face, and Pretty Face Flower Essences to help you see your own timeless Beauty!
Divine Beauty Face Creams are best applied to your moist skin after shower or bath, and after using our pH balancing organic facial Toners.
Estrogenic Essential Oils of Clary Sage and Fennel do not provide enough estrogen to prevent hot flashes. This Face Cream is Not recommended if estrogen dominant migraines, fibrocystic breasts, or uterine fibroids are present, or with a history of estrogen dominant cancers. Please choose our Dry to Normal or Sensitive formulas below: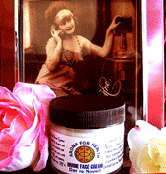 Organic Anti-Aging Face Cream formulated for Dry to Normal Skin here