Health & Beauty > Health Care > First Aid > Antiseptics & Cleaning Supplies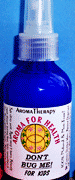 DON'T BUG ME! Insect Repellent For Kids
Price $14.00
100% Naturally Safe Antiseptic Insect Repellent for Children. Always DEET FREE! Lemon Eucalyptus and Peppermint Essential Oils. Safe for kids over 3 months.

The FDA and CDC have both recommended Lemon Eucalyptus as a safe and effective insect repellent and alternative to DEET.
Our Don't Bug Me! for Kids repels fleas, ticks, flies, bees and mosquitoes for two to three hours. Safe to spray on children's skin, but also spray on clothes, hats and socks whenever possible. Spray on a tissue and leave near children's beds at night.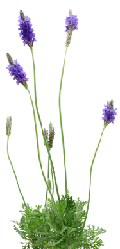 If a bug bite does occur, rub this antibacterial spray into the bite area to minimize any itching or reaction to the insect bite. The botanical oils in this natural insect repellent are antibacterial, antiviral, antifungal and antiseptic.
Ingredients: A child-safe dilution of organic and therapeutic grade Essential Oils of Lavender, Lemon Eucalyptus, Peppermint, Thyme Linalol and Flower Essences.
Pregnant? Don't Bug Me! Child & Pregnancy Safe here
Organic Aloe First Aid for Kids here
Organic Aloe Sunburn & Bug Bite Spray here