Animals & Pet Supplies > Pet Supplies > Pet Grooming Supplies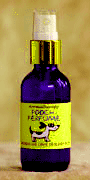 POOCH PERFUME Natural Deodorizer
Price $20.00
100% Natural Aromatherapy Pooch Perfume Spray for home and travel to calm anxiety and hyperactivity. Helps repel fleas and ticks. 2 oz.
Natural Pooch Perfume to use anytime, between baths, at bedtime, and in the car. Excellent for the bedding to dispel odors.
Nice to use before visits to the vet or groomer, and when company comes. Many of our customers prefer this Spray as their own "Personal Deodorant."
Combine our aromatherapy sprays or use them individually by spraying your environment, body, pillows and bedding, and inside your car. Also useful as natural colognes, deodorants, hair fresheners, and mood sprays. Keep near your work space, in your purse, backpack, gym bag and travel bag.

Ingredients: Filtered Water, Organic and Wild Crafted Therapeutic Grade Essential Oils of Rose Geranium, Lavender, Lemongrass, Eucalyptus, Ylang Ylang and Tea Tree, with Flower Essences to calm and heal childhood and emotional wounds, abandonment, fearful and aggressive behaviors.
Child Safe.
Directions: Spray at Bedtime, Between Baths, at Home & Travel. Keep out of eyes.
Great for rescue dogs.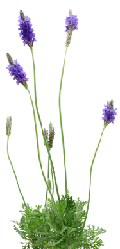 We created aromatherapy Pooch Perfume spray to deodorize our special companion, the Dog. We rescued a stray who wandered into our work area. She was covered with mange and lots of skin problems. She insisted on sleeping on our pillows and was insecure about her food supply. We needed to get her healed and smelling more like her bright "sunny" spirit.
We named her Sunny and she cleaned up real nice. She now enjoys her fresh clean Rose Geranium and Lemongrass odor, and with much love, consistent feedings and our Pooch Perfume flower essences, she now feels safe and secure, preferring to play instead of watching her food bowl! We humans love Pooch Perfume as our own natural fresh scent personal Deodorant too! SATISFACTION GUARANTEED!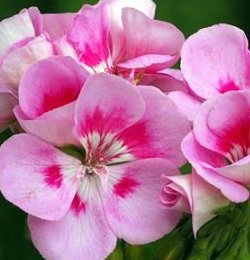 Essential Oils to deodorize and help repel fleas and ticks:
Rose Geranium Oil - This oil smells great on dogs! A natural perfume and mood balancer.
Lavender Oil - This oil also smells great, conditions their coat, and helps to calm everyone.
Lemongrass, Eucalyptus & Tea Tree Oils - To deodorize, sanitize and deter disease carrying fleas and ticks.
Flower Essences:
Geen Gulch Farm's Flea Formula strengthens the dog's energy field to keep parasites away.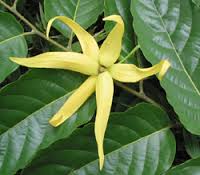 Australian Antiseptic Bush cleanses our self and our pets of negative influences in the environment. Wonderful for dogs easily distracted or frustrated.
Hops Bush grounds excessive energy and re-establishes balanced states of rest and activity. Great for the hyperactive dog.
Hybrid Pink Fairy Orchid is a filter and inner strengthener that engenders contentment and coping in new or stressful situations. Great for sensitivity or overreaction to the environment.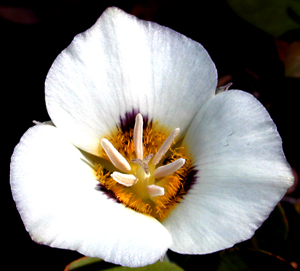 Mariposa Lily gives the dog the ability to feel nurturing and the loving presence of the Maternal. Healing for dogs abandoned or separated from the mother too early. A staple for rescues.
Mimulus is a basic remedy for fear, bringing the light of courage for nervous or shy dogs who hide from people.
Star of Bethlehem brings a sense of inner divinity, deeply sooths recent or past abuse, injury or trauma.
Alcohol-Free The botanical Essential Oils used in Aromatherapy do not mix with water. At Aroma For Health, we use a coconut oil product named Polysorbate 20 to uniformly disperse Essential Oils into our Alcohol-Free Aromatherapy Sprays. Polysorbate 20 (polyoxyethylene [20] sorbitan monolaurate) is derived from coconut oil. It is a non-toxic, nonionic surfactant/emulsifier and a water-soluble liquid used as a dispersing agent which allows oil and water to mix without the use of alcohol. This skin-safe ingredient lubricates and has a soothing effect on the skin.