Health & Beauty > Personal Care > Cosmetics > Skin Care > Lip Balms & Treatments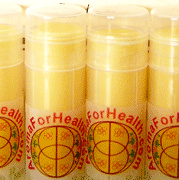 CHAPSTICK Lip Balms
Price $16.00
100% Natural with Organic Coconut Oil, Shea Butter and Beeswax. Set of 4, .15 oz Each. Unscented or Anti-Viral with Organic Anti-Viral Essential Oils.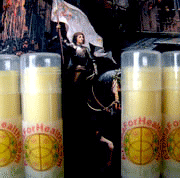 The Best Chapsticks Ever! Joan of Arc would have loved these lip balms and recommended them to all her friends! 100% Natural! Never any artificial colors, flavorings or fragrances.
To prevent and treat chapped dry lips and cold sores caused by the herpes simplex virus.Great for adults and kids to use morning and night, at home and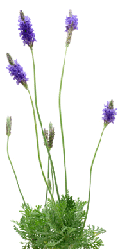 work. We've packed our Chapsticks in sets of 4: 1 for your pocket or purse, 1 for your car or gym bag, 1 to keep by your bed to use morning and night, and 1 more because you will want to share!

Available Unscented with no Essential Oils, and Anti-Viral with Essential Oils of Lavender, Melissa Lemon Balm, Tea Tree, Eucayptus and Thyme Linolol.
Ingredients: Shea Butter, Organic Coconut Oil, Beeswax and Essential Oils.
We use organic Coconut Oil, and pure unrefined Shea Butter handmade by women in Ghana, West Africa. Shea is a therapeutic skin moisturizer. Purely natural. Nochemicals. No preservatives. No colors or additives. Watch this video and learn how shea butter is made. You will meet the women in Ghana who make our shea butter, and see the wonderful women's work that goes into your 100% Natural Chapsticks.
With the clear tubes you can see how much is left. We GUARANTEE you will LOVE these! You may never wear lipstick again! Tubes are manufactured with 85% recycled content. Here is another video of how the women of Ghana organized into a cooperative to send their wonderful product worldwide.

Aroma For Health Chapsticks are 100% Satisfaction Guaranteed.