Health & Beauty > Personal Care > Massage & Relaxation > Massage Oil

BIRTHDAY MASSAGE Bath & Body Oil
Price $29.95
Is there anything better than a Birthday Massage? Experience this luxurious and therapeutic deep tissue massage oil. Sandalwood, Ylang Ylang, Lavender. 4 oz.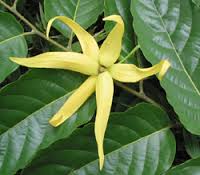 This aphrodisiac oil is a wonderful massage, bath and body oil that soothes, heals and relaxes.
Not just for Birthdays, use everyday for a truly special experience. Use daily after showering for softer skin and glow. Add a couple squirts to your bath water for that "Every day is my Birth Day" feeling! Makes a wonderful gift.

Ingredients: Pure Expeller Pressed Apricot, Avocado, and Grapeseed Oils, Certified Organic Jojoba, Organic and Wild Crafted Essential Oils of of Sandalwood, Ylang Ylang, French Lavender, Labdanum Rock Rose, and Flower Essences of Oils White Eremophila to "See Through the Mists."